Where Can You Get A Ruth Bader Ginsburg Sculpture?
13/04/2022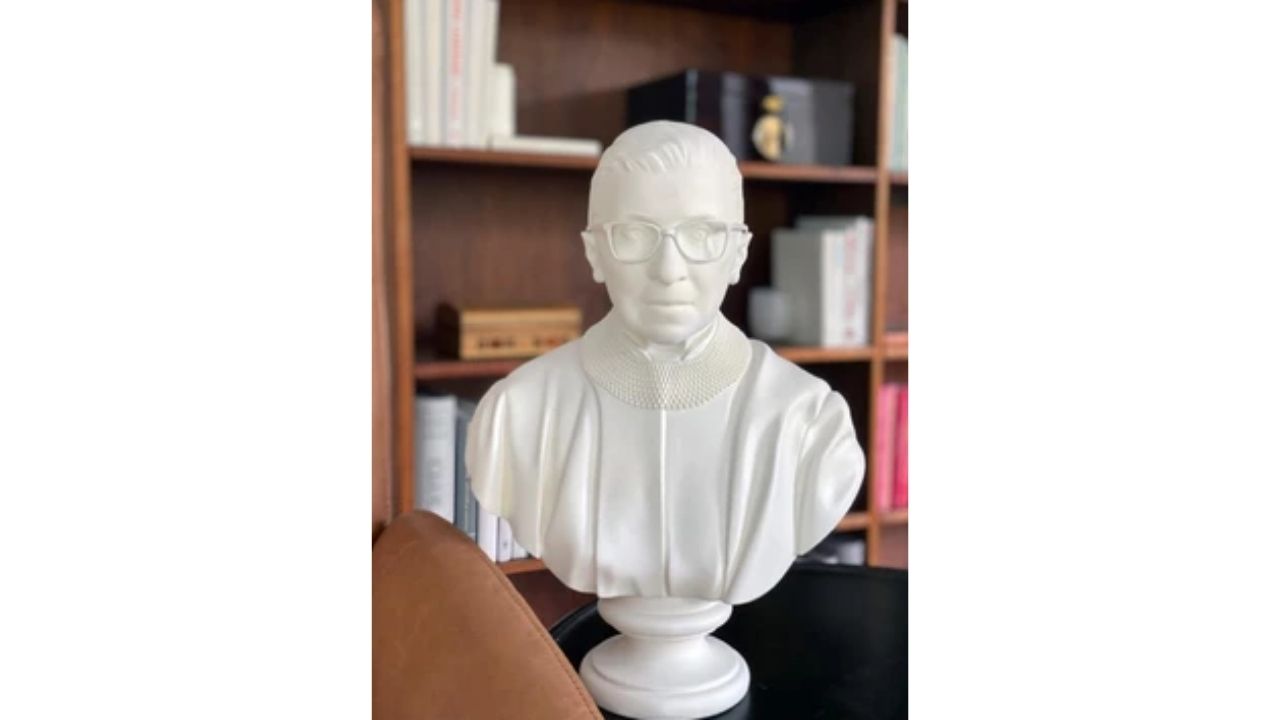 The Notorious R.B.G. has crossed into the world of art.
Love her or loathe her, Justice Ruth Bader Ginsburg has become an American icon. She's so inspiring that people have created clothing lines, greeting cards, and action figures in her image. Others have invited the Supreme diva to their wedding, dressed their children up as RBG for Halloween, and gotten themselves inked and manicured in her honor. In fact, the octogenarian justice is so captivating that "RBG," the documentary based on her life, and "On the Basis of Sex," the must-see biopic about her humble beginnings and rise to success, both became lauded box office hits after they were released.
The legal community is so obsessed with Justice Ginsburg's pop-culture essence that her likeness has been turned into a very marketable product — after all, that's what we do with everything we love, so why should a women's rights hero be any different?
As with all heroes, Justice Ginsburg's trailblazing dedication to seeking out justice has been historic. Why not invest in a beautiful work of art that will remind you about all the ways that she's changed the course of history?
House of Bust, a company whose mission is to "give life to individuals who changed the course of history," launched a Kickstarter campaign today to create this incredible Ruth Bader Ginsburg bust, which will be included in its first line of heroes, including Abraham Lincoln, Albert Einstein, Joe Biden, Bernie Sanders, and Barack Obama.
Thanks to House of Bust, Justice Ruth Bader Ginsburg will finally be able to claim a spot in your home or your office where you can always remember her.
Fonte: Above the Law